Should you own a copy of 7TV (or indeed 7TV2e) or just have a hankering to recreate the adventures of your favourite spy-fi or science fiction shows of the 1970's, your first port of call in respect of suitable miniatures would be Crooked Dice. With their range of figures, you can adventure in the fictional worlds of Blake's 7, Space: 1999, Planet of the Apes, Captain Scarlet, Life on Mars, James Bond, Austin Powers or Danger 5.
Sadly, you can no longer populate your tabletop with figures resembling characters from Doctor Who. For that, you'll have to go to Warlord Games and their 'officially licenced' range…
If the spy-fi aspect of this genre appeals to more than the science fiction part, you also have the option of the 'Kiss Kiss Bang Bang' ranges, produced by both Artisan Designs and Copplestone Castings respectively.
However, if the Science Fiction aspect appeals more, whilst Crooked Dice's range is quite comprehensive, there are a few characters missing. It's all very well giving us Cylons, but we can't recreate Battlestar Galactica without some Colonials as well.
Luckily for you, my unending search for the 'right' figure on the Internet has turned up some more hidden gems. So, buckle your seat-belt and accelerate to 88mph, as we travel Back to the Future once more. However, be warned, this post may have you reaching for your wallet…
As regular followers will know, I'm a big fan of the original Ghostbusters movie and it's sequel, and found that the recent 2016 'reboot' failed to crap all over my childhood, so the fact that Crooked Dice produces a variety of Ghostbusters of both sexes makes me happy. However, 9 years before the release of Ghostbusters, in 1975, the children of America were exposed to the exploits of 'The Ghost Busters', a trio of bumbling paranormal investigators who used their 'ghost dematerializers' to defeat supernatural threats to their city. The trio was made up of Kong, Spencer and Tracy, who was a gorilla. Yes, you read that right.
The series was quite popular and ran for 15 episodes, but wasn't quite popular enough to be renewed for a second season. Whilst I was aware of the series, due to the fact the Columbia had to pay its producers for the right to use the name Ghostbusters for their movie, I've never actually seen the show. However, I do know what the main characters look like.
Whilst hunting for Teen Angels, I paid a visit to Nexus Miniatures website, who you may be familiar with due to their Super Dinosaur Zombie Apocalypse range of figures, which includes Battlestar Galactica Colonials, the visitors from V and Mulder and Scully from The X-Files. It would appear that since my last visit, they've been rather busy and I was delighted to find these on their site: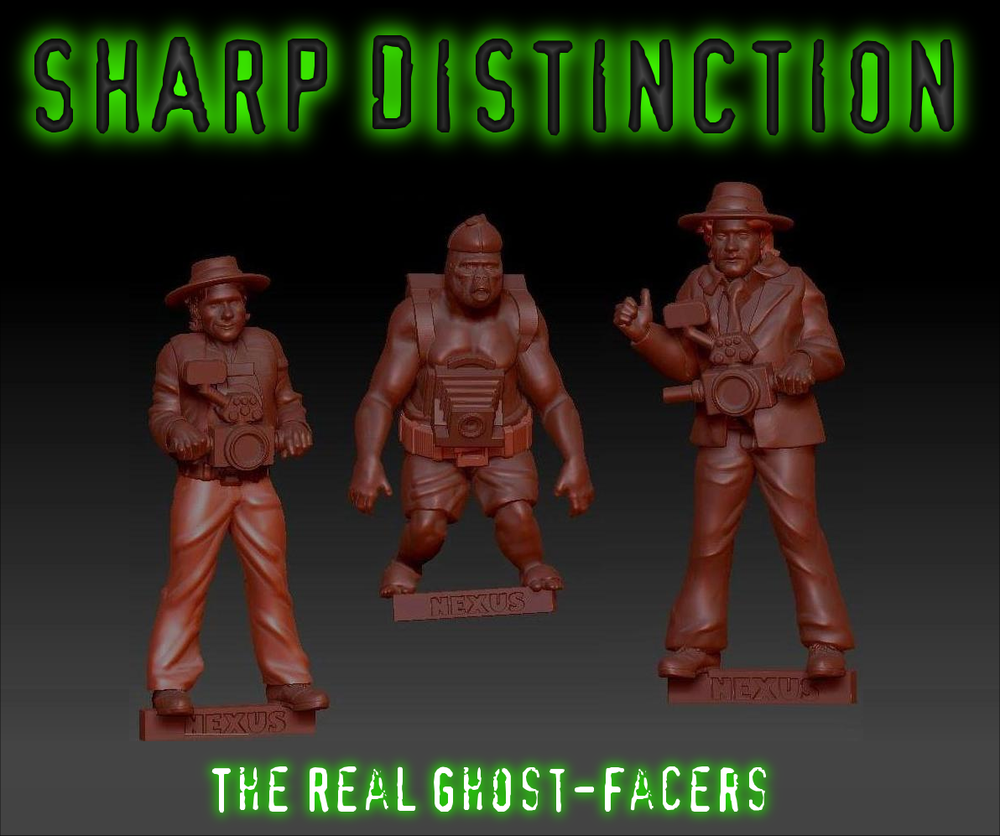 Yes, your eyes do not deceive you, it is our intrepid and original Ghost Busters. Currently, they are priced at £11.45 for the three, as part of a pre-order deal, with the price going up to £13.50 once they are on general release, which appears to be in the second quarter of next year.
Impressed with the sculpting, I perused the remainder of the catalogue and found some more familiar faces…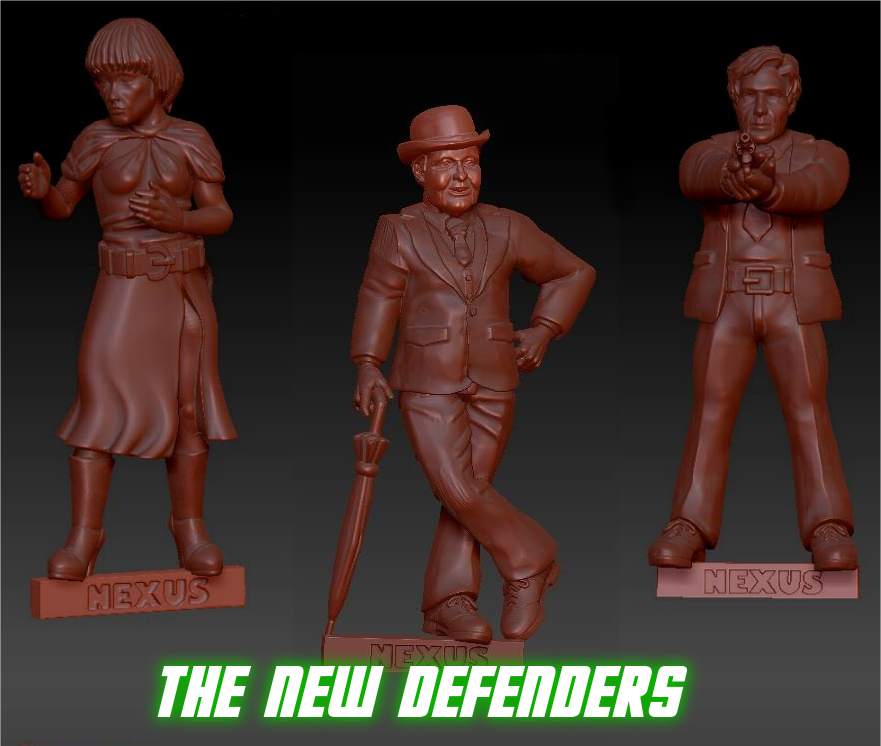 Whilst these are listed as the 'New Defenders', I think we can all recognise that these might actually be Avengers rather than Defenders. £12.50 at the moment, rising to £13.50 when on general release.
And whilst Crooked Dice may have one Tomorrow Person, Nexus Miniatures have a full set…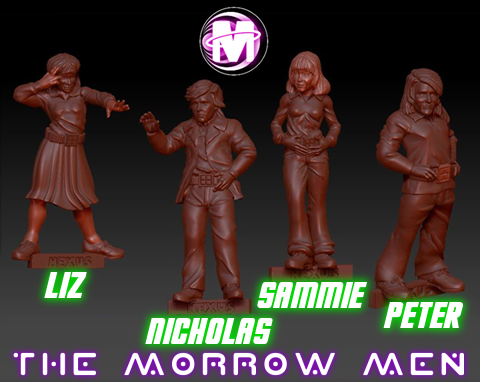 Currently £16.50 for the four, rising to £18.00 when on general release.
Finally, the set that almost made me reach for my own wallet, which is very unlike me.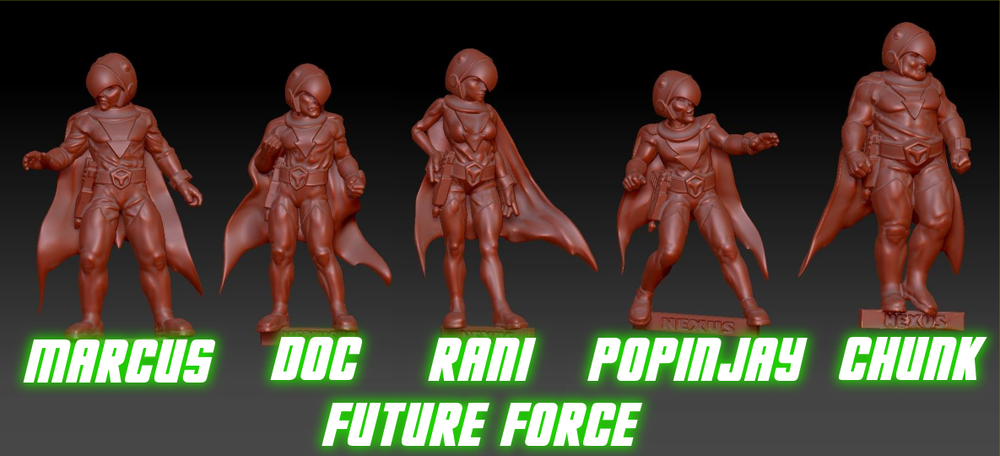 Could it be the bird-costumed defenders of the Earth known as G-Force? I think it could! Currently £20.00 for the five, rising to £22.50 once on general release. And you can't have G-Force without their enemy, Zoltar.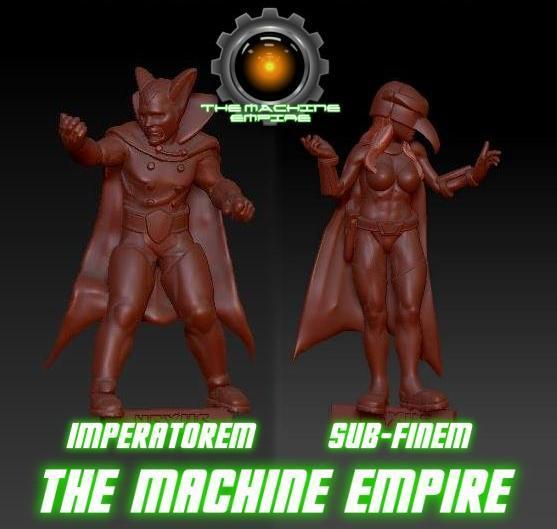 Or the ubiquitous masked goons.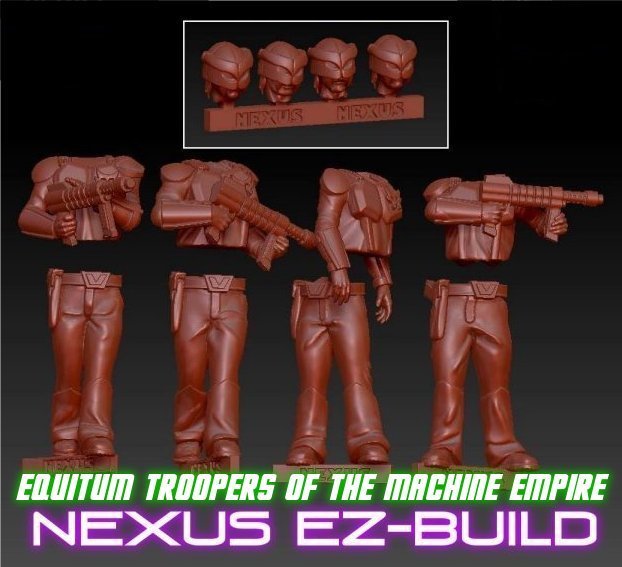 Now, all these miniatures were sculpted by the very talented Carl Stoelzel, of Stoelzel's Structures fame. Looks like card models are not his only forte. From what I can gather, the pre-order prices apply to the figures they currently have in stock, prior to the general release of these next year, so if you want them at these prices, I suggest you get 'em quick. Think of it an early Christmas present to yourself.
The Nexus Miniatures site is well worth a look, as they also have Varian from The Fantastic Journey (him with the 'tuning fork' weapon), all the 'interdimensional operatives' from Sapphire & Steel and, oddly, the cast of Gilligan's Island.
So, now that the retro sci-fi bug has bitten me, expect some Doctors, aliens and scenery over the coming weeks here at the Buffet, along with a few leftovers from The Long Halloween…
Edit: Apparently, according to WordPress, this is my 100th post. Go me!