As what 'free' time I've had over the past few weeks has been dedicated to securing future employment, with a few side treks into the Land of Mists, I've not really had the opportunity to spend any time on 'proper' hobby-related pursuits. Which explains the lack of posted content.
However, it has given me time to consider the future direction of the Buffet.
It has become clear that the false starts and changes of direction regarding the proposed Age of Unreason project mean that, as they used to say in the Grolsch adverts, "It's not ready yet!"
So, rather than continuing half-arsed and without everything I need to fully realise this project (due to lack of resources at present), the Age of Unreason is being shelved for the time being.
But if there's not going to be any Age of Unreason content, what can you expect instead?
Well, having reviewed my collection of terrain and miniatures, it occurred to me that the majority of it relates to superhero gaming…yet I've never published a superhero AAR.
My Way of the Crow rules were specifically designed and play-tested with this type of gaming in mind. But whilst the Clown Gang did surprisingly defeat the nefarious forces of Doktor Reich and his super-Nazis, stuffing Aryan head-first in a dumpster and the Black Pharaoh proved to be more than a match for the original line-up of the Liberty Force on his own, only myself and my play-testers were witness to these battles.
I have approximately 150 costumed heroes and villains, most of which are unique characters to my own superhero universe and most of which ARE fully painted. Add a good handful of Marvel, DC  and Eternian heroes, and a few 'Forgotten Heroes', and I have rather a large roster of characters who could take part in a dimension-hopping, multiversal crossover 'event' on an epic scale…
Something like this: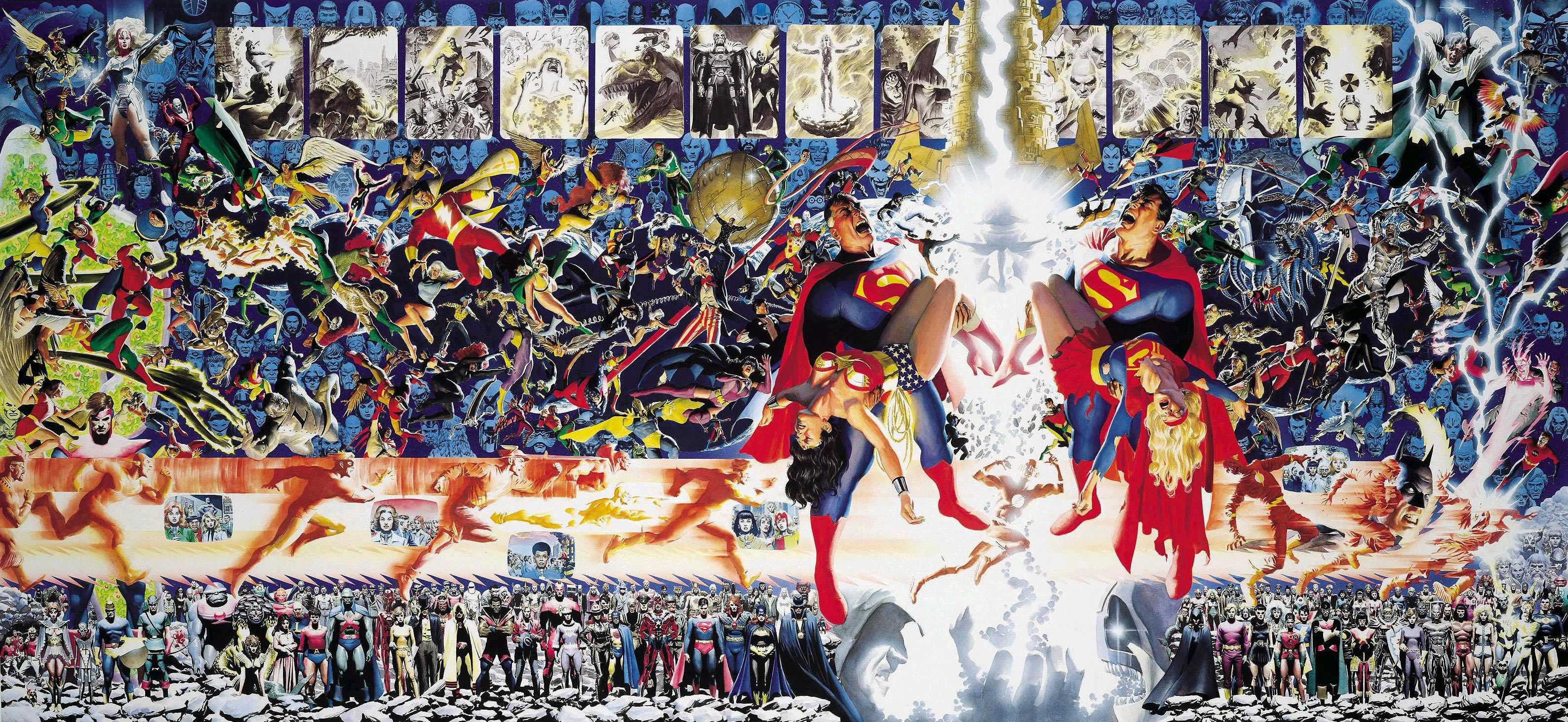 Or maybe this;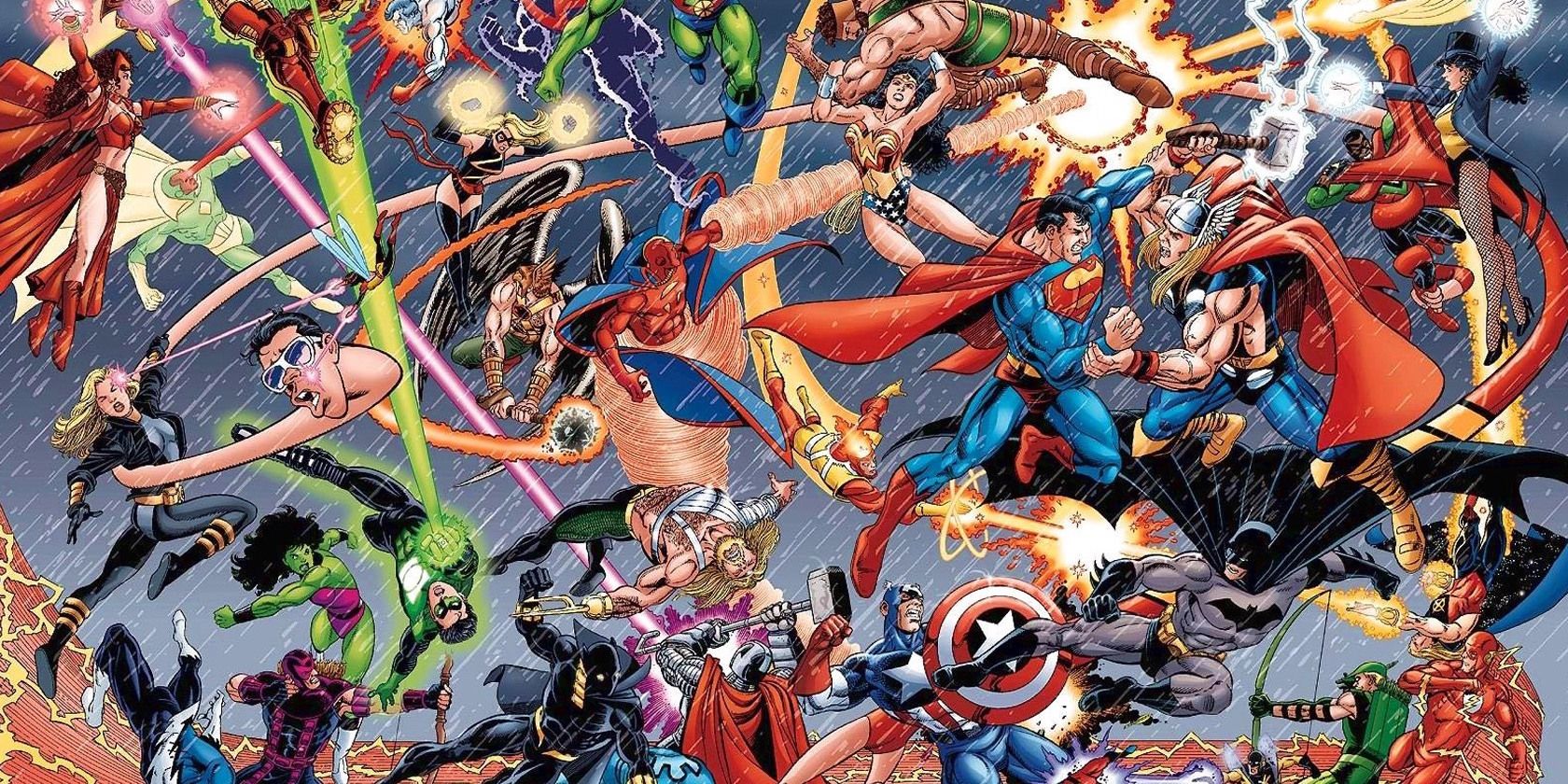 Or even this:
But obviously waaaaay cooler and more Jez.
So, that's what I'm going to do.
Join me next time, as the countdown to The §ingularity War begins…