Whilst there are a few scant hours before Forgotten Heroes 2020, the fifth such event since its inception, ends – allowing a few participants to slip a last entry into June – this will be MY last post for this year's challenge.
Now, Forgotten Heroes offers quite a few different sorts of challenge. There is the challenge of choosing a suitable character to replicate, finding the base figure you're going to use, converting it into as close a representation as possible and THEN painting it, so it matches the source material.
Obviously, if you're using a figure designed, either officially or unofficially, to represent the character, all you have to do is paint the figure.
For example, you can use this image;
To paint your representation of the Third Doctor like so;
Yeah, I decided to finish off my Third Doctor whilst I was waiting for the Eighth Doctor to dry between coats.
Speaking of my version of the Eighth Doctor, the idea was to replicate this look;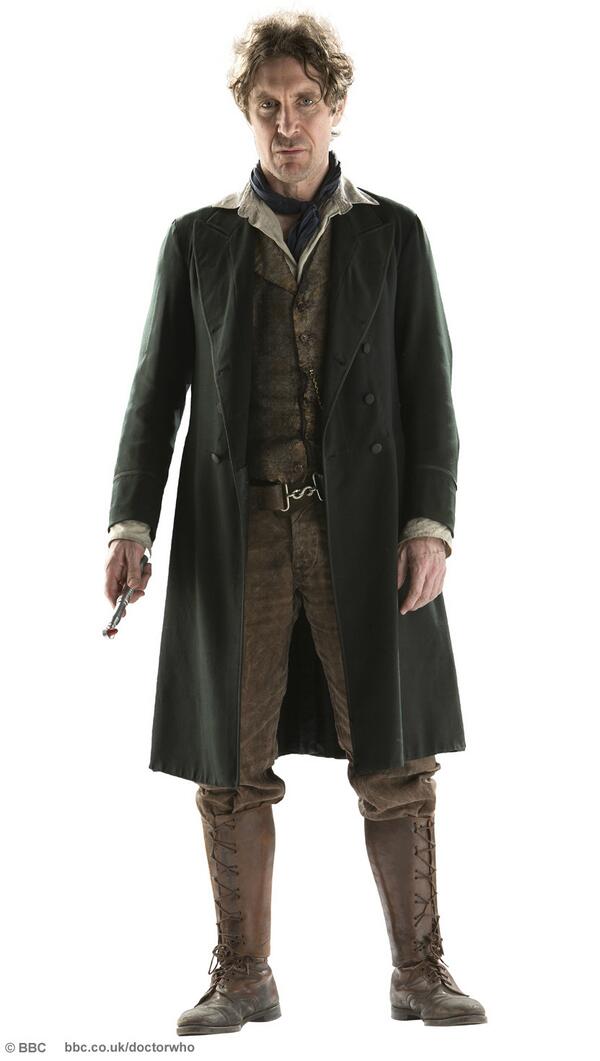 And this is my final rendition of the Eighth Doctor, converted from an Artizan Designs 'Captain Withnail' figure;
Comparing the source material and the finished figure, I think I possibly need to repaint his 'waistcoat' in GW Shining Gold, my pot of which is now an antique-y gold, so not particularly 'Shining' anymore. This will bring the figure closer to the source picture. I did try to replicate the laces on his boots by painting crosses up the front of each boot, but I'm not sure how successful this was. And I think that I might need to darken his hair a touch too, as it looks too yellow.
So, other than a few minor painting tweaks, I'm pretty happy with how he's turned out. As he was originally holding a revolver, I think this minor conversion has worked really well, showing that nearly any pistol can be turned into a sonic screwdriver, which gives me a greater range of figures to look at when I get around to doing the Ninth, Tenth and War Doctors.
And to explain the post title, here are the Third, Eighth and Thirteenth Doctor, in a crossover that you would never have expected…
Hmm, this does of course mean I can do multi-Doctor episodes now…
A big thank you to all those who took part this year; Roger, Dave, Harry, Keith, Alan, and Wampley  – follow the links to see what this creative bunch have been up to.
And remember, this is an annual event, every June, so if you feel like taking part next year, you are more than welcome. Put on those thinking caps and start planning what you're going to do next year.
I might finally get around to doing Big Wheel… although I do have a spare action figure head that might be the right size to do a 28mm M.O.D.O.K. It will certainly be cheaper than coughing up for the Crisis Protocol one…
Right, that's all for this post. Next up, more Doctor Who, as I offer a counterpoint to the 'Evil Sprout' from the previous post, by offering their arch-enemies, whom the Doctor has described as 'psychotic potato dwarfs', so expect "automated laser monkeys, scalpel mines and acid."