As it has been somewhat quiet of late here on the Buffet, as 2019 has thrown various curve balls my way, you may be thinking that as June creeps ever closer and that my stalwart supporter and faithful sidekick (that's you, Roger) has hung up his tights, that the annual craziness known as Forgotten Heroes would not be happening this year…
Well, it is.
Now, as alluded to in a previous post, things will be a little different this year.
Firstly, Forgotten Heroes 2019 will be run exclusively from this site and to take part, you have to either post a comment here or send me an direct email. I will then post a list of all those taking part just prior to the start of the event, with links to the participants blogs or websites, so everyone can follow along and see the fruits of your labours. This 'blogroll' will feature in all my posts during the month of June, which is Forgotten Heroes month, for those of you unfamiliar with this event.
Secondly, the rules have changed a little bit, as this year we have a theme, hence the title of this post…
So, during the month of June, you must create a single wargaming figure, in a scale of your choice, representing a costumed patriotic hero. He, she or it, may be an existing patriotic costumed hero, such as Captain America, Red Guardian or Union Jack, or a new creation of your own devising, but if the latter, must have a costume that will enable anyone viewing the character to be able to recognise what country (or state) they represent. Furthermore, the base figure from which you are creating this figure must not be a representation of the character you are creating. Other than that, go wild.
So, relatively straight-forward and simple rules, and an opportunity to let those creative juices flow. Will you choose a patriotic hero that has yet to have a figure made of them, such as Jack Staff, the Fighting American or Yankee Poodle?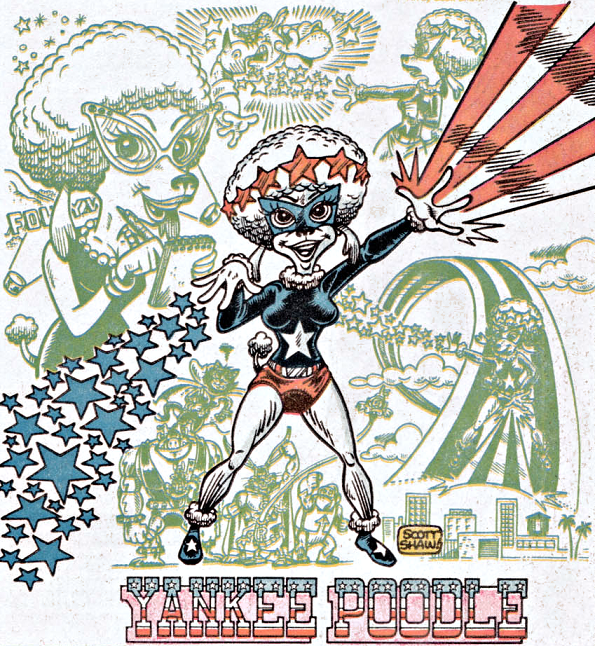 Or will you venture into the uncharted reaches of the Multiverse and bring forth such creations as Captain Cornwall, Liberté or U.S.Ape?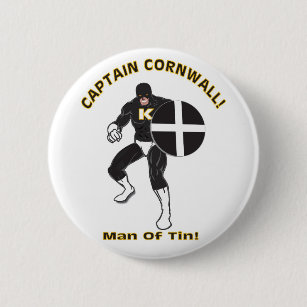 Hmm, turns out there already IS a Captain Cornwall…who have thought, eh? Although, strictly speaking, it should be Kapten Kernow…
Anyway, enough digressing. The announcement has been made and you have been given just over three weeks in which to plan and prepare your patriotic pièce de résistance!
Forgotten Heroes 2019!
Only Available on Carrion Crow's Buffet!
Accept No Substitutes!
Come join the fun…